R1770 l RITTO ROBOT COFFEE
R1770 RITTO Robot Coffee machine
​​​​​​​
Category: Product Design / 
Design by. JKDESIGN
Robot coffee machines quickly make and provide coffee to urbanites who are busy in their daily lives, where advanced technology and automation are familiar. RITTO coffee is a short term for Ristretto, which means that coffee made by concentrating espresso in a short time is provided with a deep taste in a short time.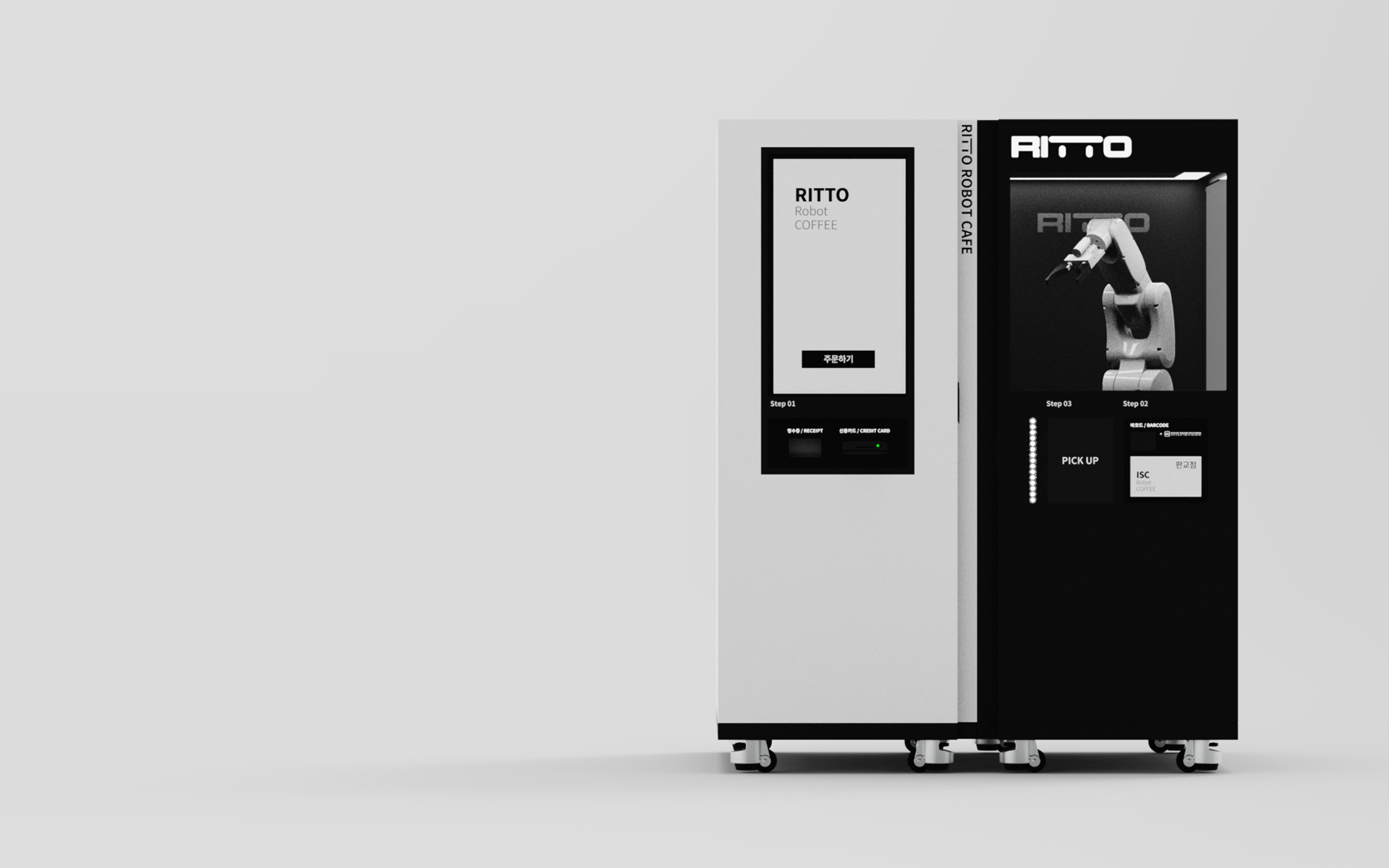 Usability and efficient performance
It is a coffee machine that can be easily used by anyone, adding intuitive UIUX to reduce complexity, and contains visual performance, fun, and convenience in the process of completing coffee.
Environment, color, brand
Colors that can be collaborated with the product's installation environment and brand